Description
The Utah fake id have some use thanks to the state's high-class neighbors. No, we are not talking about Idaho. You're looking at getting access to Nevada, California, and New Mexico with one universal pass. What more could you possibly ask for?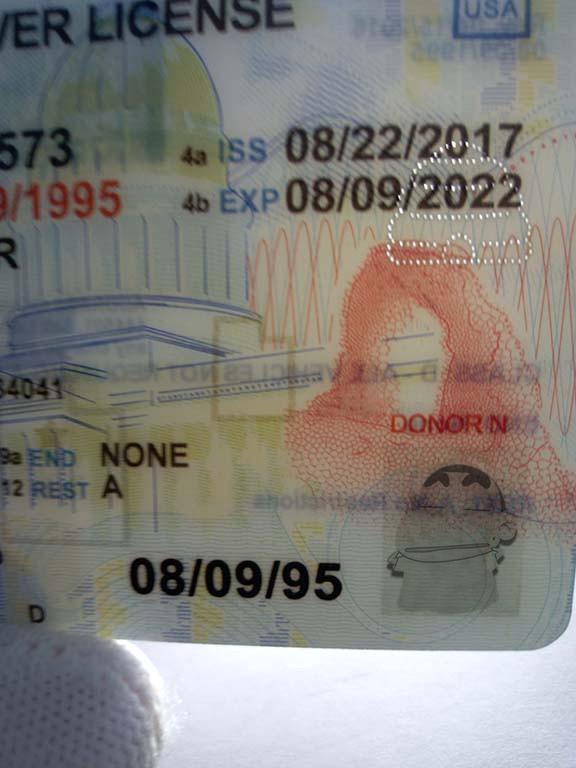 Pros of Our Utah ID
Utah doesn't see too many busts on a day-to-day basis. You can expect one to pop out every now and then. Mostly, the law is too concerned with high-profile cases. Bars are usually a safe bet unless it's high end enough to afford keen-eyed bouncers and scanners. If you do get caught, they will take your fake from you.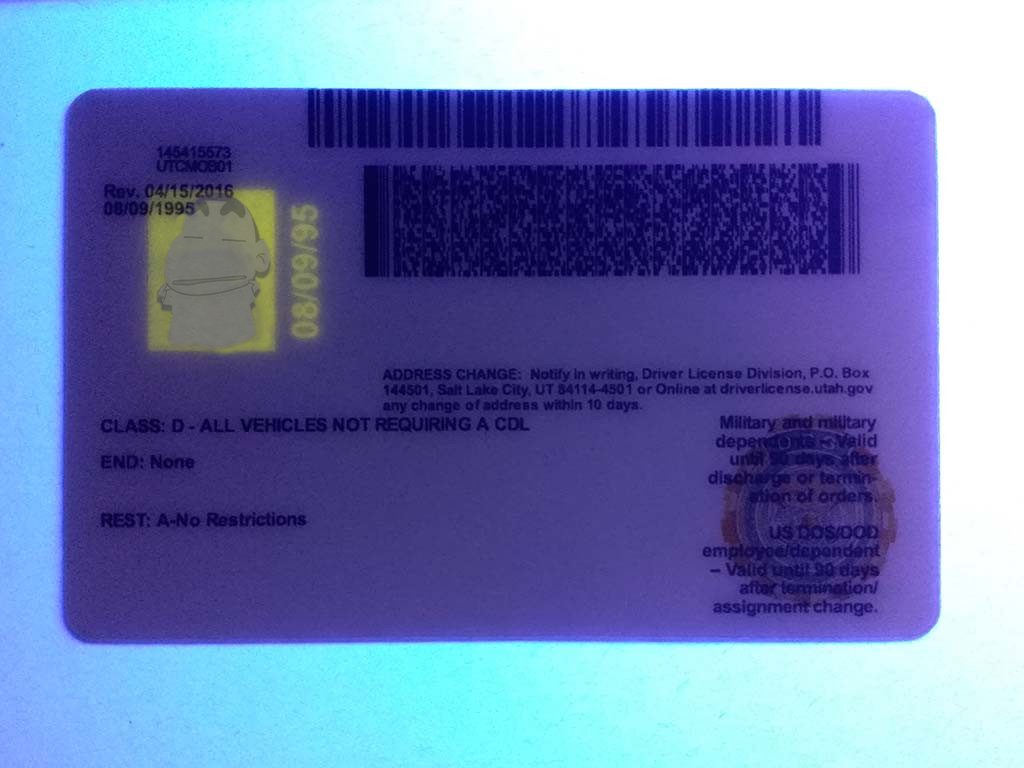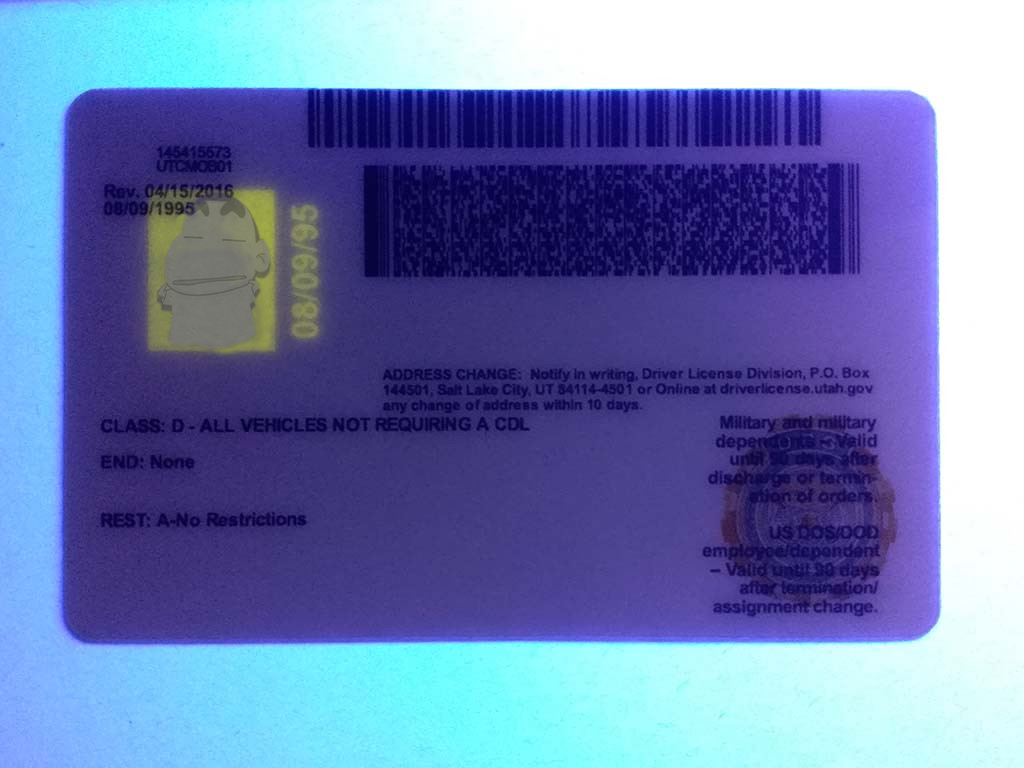 Why Should You Get One?
Utah has a diverse range of nightlife for the hopeful. You can enjoy everything from drinking beer and singing kumbaya near a campfire to getting buzzed and laughing off at a comedy club to even just getting piss drunk and going night skiing. If it's at all possible, a fake will get you there.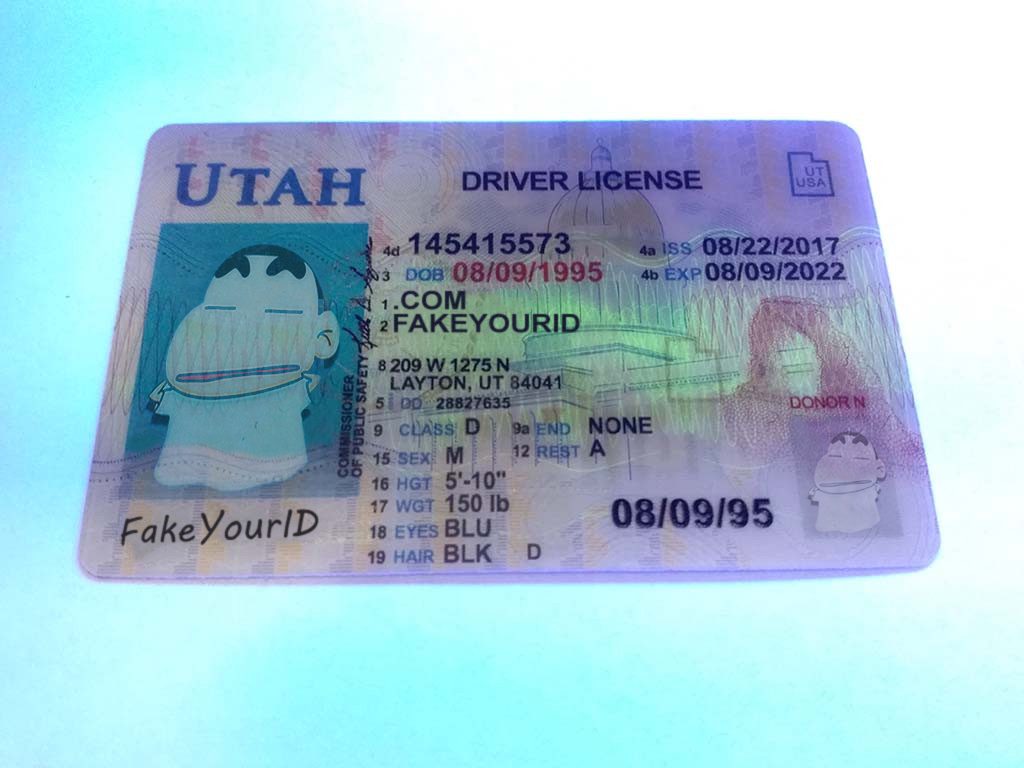 Dyslexic Microprinting
If there's anything that will stand out to a bouncer when they first glance at the ID, it will be the writing. Font choices, color choices, font sizes – they all matter. If anything can make it worse, that has to be when you bold the font and make the letters lean one way, as evident in some Utah fakes like the ones from Old Iron Sides Fakes.
PERSONALIZED FEATURES

The scannable Utah id from Fakeyourid comes with a significant use of laser technology. The credentials and features are printed using engraving technique. These include backlit, perforated and invisible patterns.
SCANNABLE FEATURES
The Utah id comes with many hidden security features. The state initials repeated with the DPS and tactile data.
HOLOGRAPHIC FEATURES
Colors make all the difference in IDs. You can't just sub out colors like a failing art project. They need to be perfect. That's why it is kind of a disappointment that so many fake id websites get it wrong by having colors not show up right, especially the blues and reds.
TEMPLATE FEATURES
The state Capitol & iconic Utah figures make out for the most of the design. License may show real id compliance as per requirement.