Description
Buy our West Virginia fake ID to escape the cliché of the outdoors and spend time in some clubs, bars, and party scenes off the beaten path.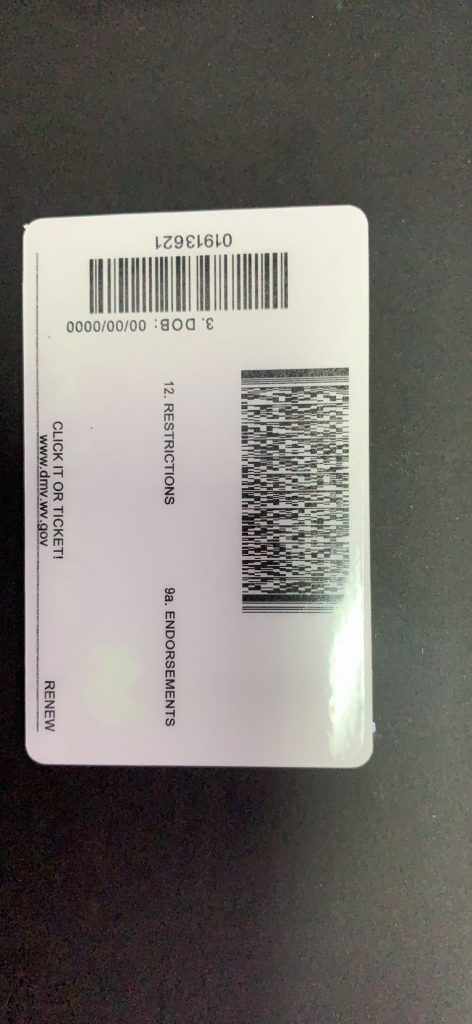 Pros of Our West Virginia ID
One of the bigger issues with West Virginia fakes out there is how murky and dirty they can look. This is common with a lot of cheaper fake ID vendors who don't have their process down. You end with dirt and hair under the lamination or just murky looking colors for the print.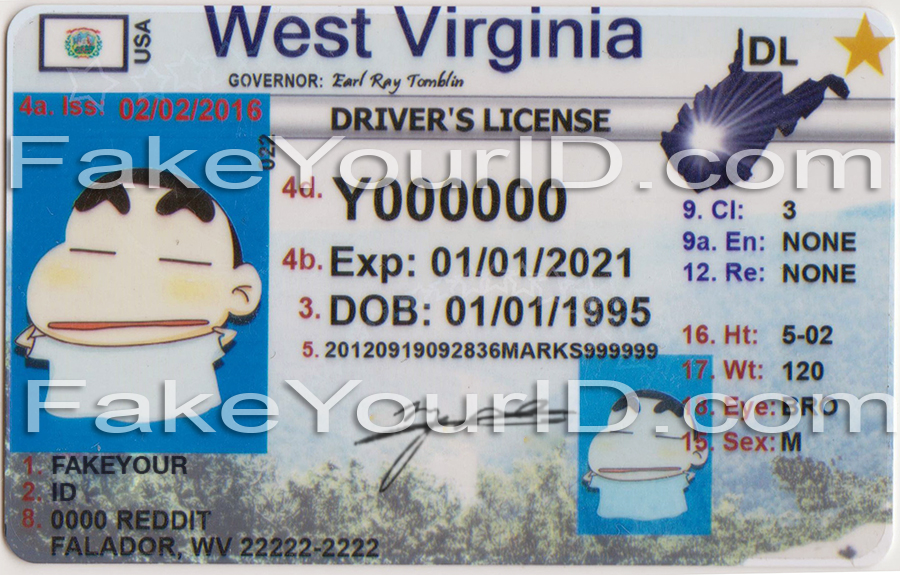 Why Should You Get One?
West Virginia fakes tend to be some of the most underrated around. They are simple in design, and not many bouncers see them. That's a good formula for a fake ID that sells like hotcakes.
Out of State Choice
West Virginia isn't too far away from places like Kentucky, Ohio, Maryland, and Pennsylvania if that's where you have your home base for partying. If you want to have a good time in its non-western neighbor known simply as Virginia, that's an option too.
PERSONALIZED FEATURES

The scannable West Virginia id from Fakeyourid comes with durable Teslin which passes the bend test. Our information generating software makes digitized codes for your id using your personalized credentials.
SCANNABLE FEATURES
The West Virginia id comes with a couple of barcodes which contains hidden information of the cardholder.
HOLOGRAPHIC FEATURES
The overlay iconic West Virginia figures which contains silhouette and bridge. On West Virginia IDs, the height field uses a dash to separate the numbers for feet and inches. This is in contrast to other IDs that may use the apostrophe system. Our competitors manage to mess this up and make something like 5-7 look like 5'7".
TEMPLATE FEATURES
Our template is real id compliant and comes with the symbol. The back has UV features. West Virginia fakes shouldn't take concentrated effort to fake, but if you are paying attention, you will definitely catch some outliers.