Buy Scannable Fake IDs – We Make Premium Fake ID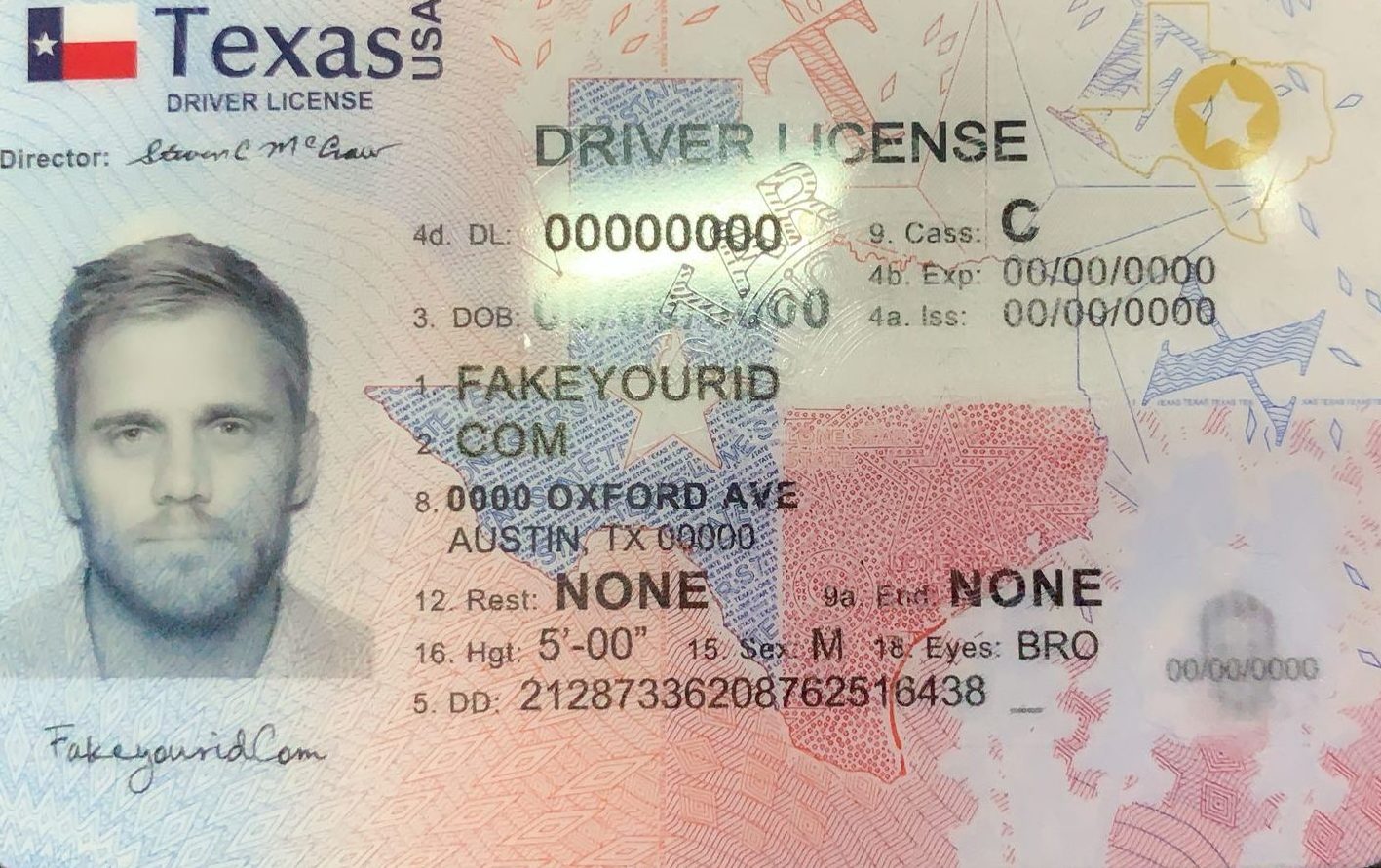 Custom Fake ID Templates
We hire the most talented and qualified staff to recreate identification cards using the same methods as the DMV. Our features include holograms, scannable barcodes and micro perforations.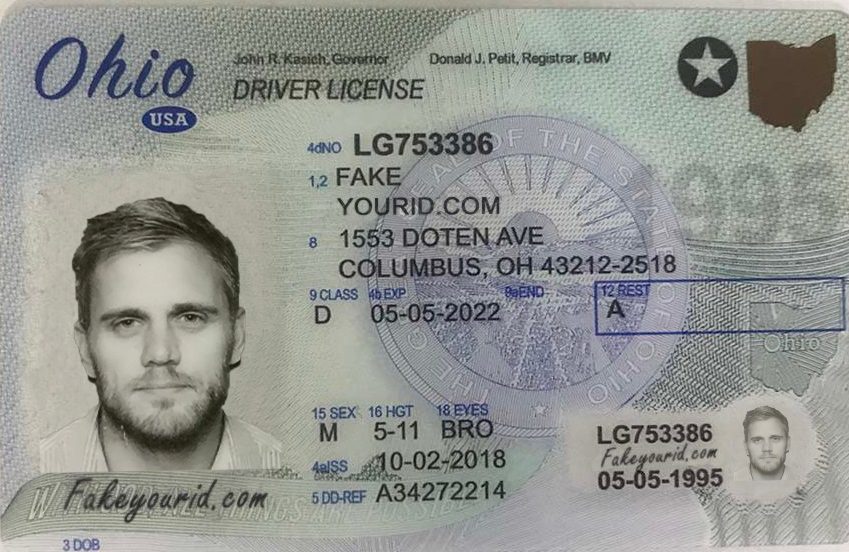 Modern Equipment
Each replicated license is perfected from every angle & complete with all security features. We use the latest technology to ensure every security detail embedded in a real ID card is recreated in our fake ids.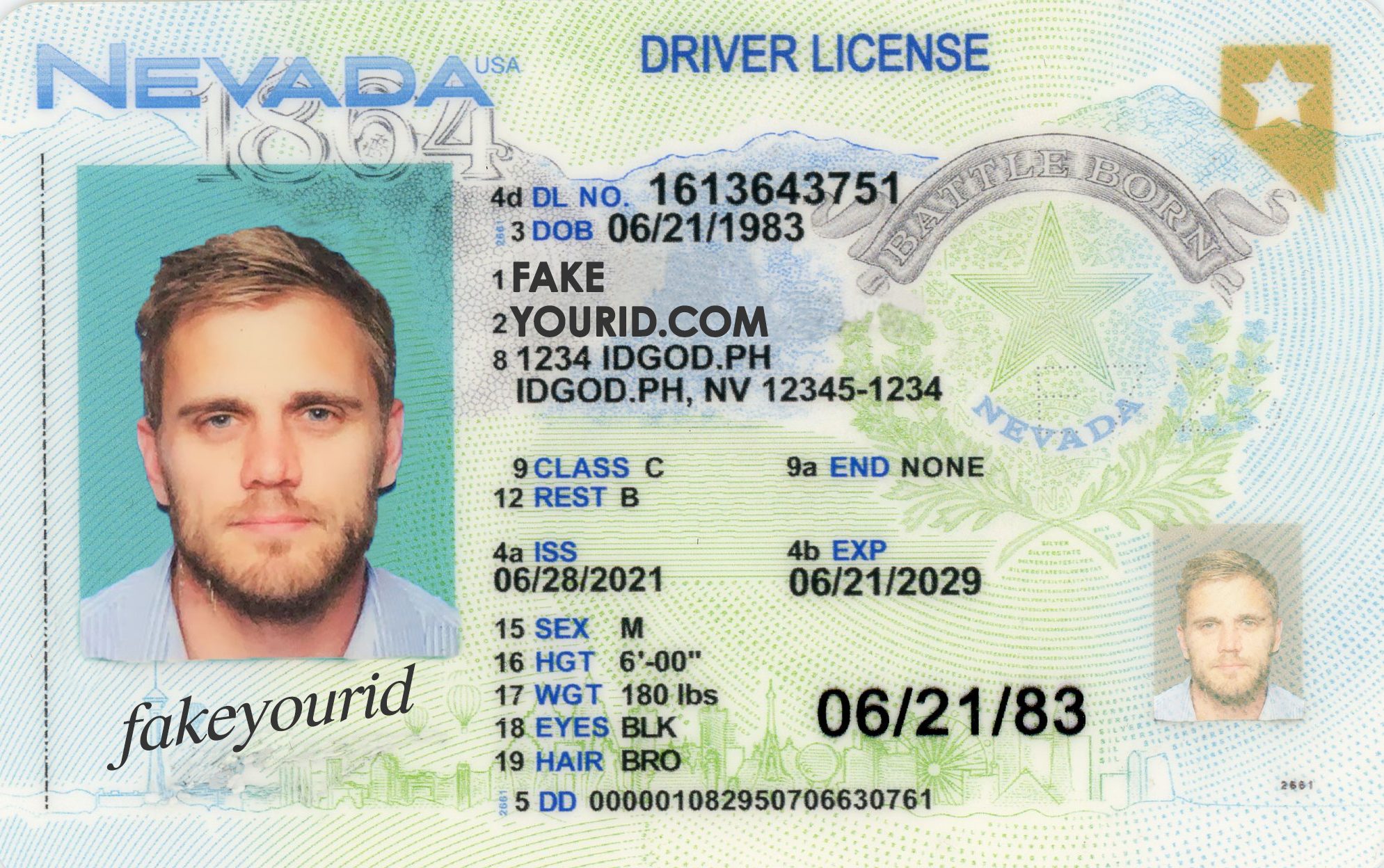 Premium IDs Worldwide
We are a worldwide distributor of customized fake IDs and have a reputation as an industry leader. Our fake IDs are created from a range of materials including PVC, Teslin and Polycarbonate.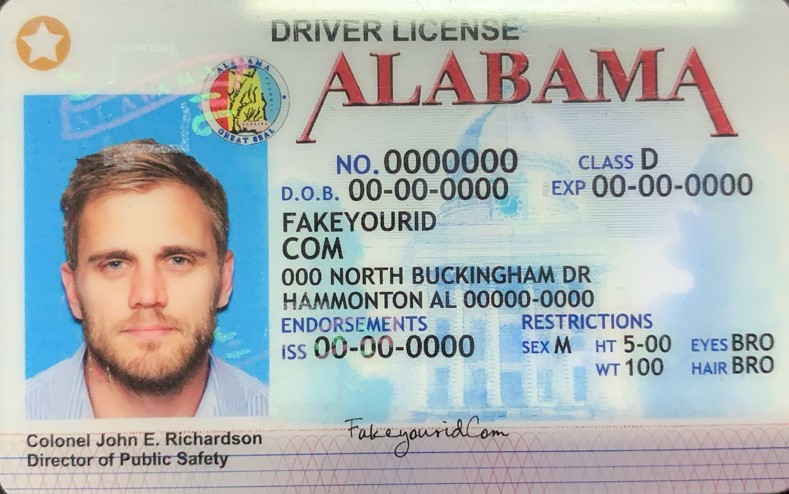 New Security Features
Valid 2023
With every update to the design of a state's ID card, our staff works meticulously to incorporate the new features into our licenses. The premium equipment enables us to make drivers licenses with laminated front and back. Our fake id information generating software allows us to print scannable barcodes, license numbers, addresses and other fake credentials to make the IDs seem as real as possible. Hence, our IDs can pass every test imaginable, placing us unequivocally above our competition.
COMPARE FAKEYOURID.COM WITH OTHER WEBSITES
Uses Polycarbonate & HID Prox iClass or Mifare technology for photos.
High coercivity (hico) equipment for magstripe. Fluorescent Overlay equipment for all state ids.

Embedded holograms which are customized for each id.

Uses Diffractive Optically Variable Identification Device (DOVID) techniques in window images.
Uses Teslin & PVC.

Ability to use enhanced MLi (Multiple Layer Imaging) for OVD ids.

Uses premium hologram sleeves.

Templates are updated to 2023 validity.
Uses Teslin or PVC.

QR codes with RFID technology.

Pre-made hologram sleeves.

Uses templates from Photoshop.

Inability to alter photos prior to printing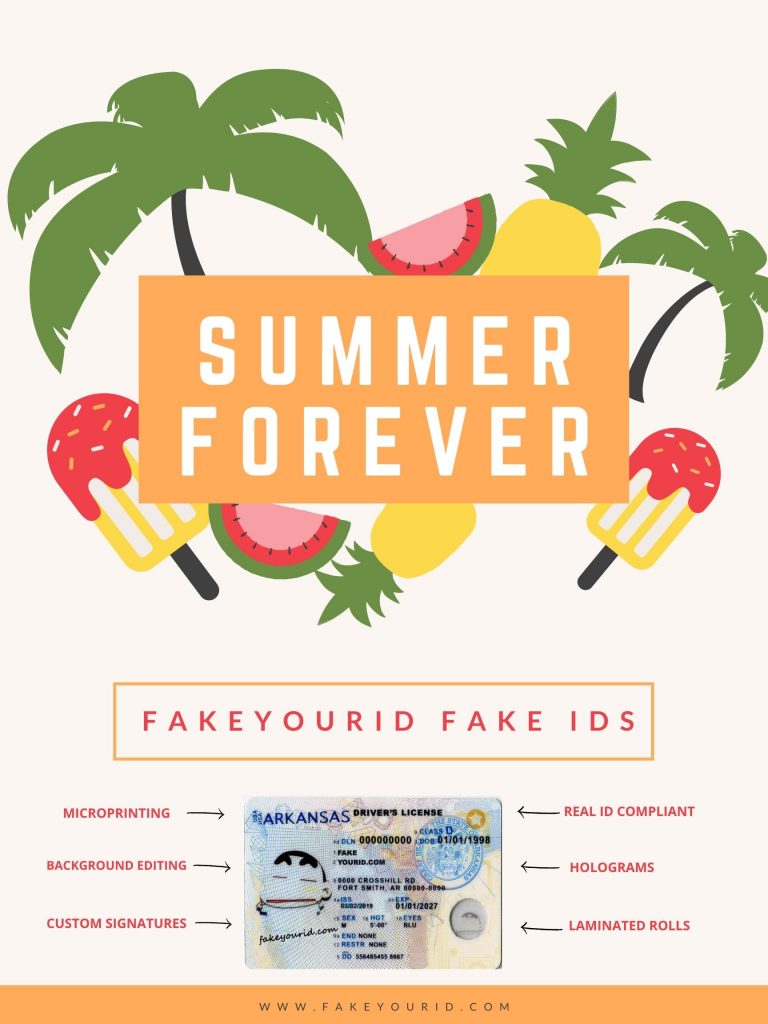 Access to Bars, Clubs & Stores
Our experience in the industry has taught us about the different tests conducted to ensure the authenticity of ID cards. We know the bouncer or store clerk will check your card by bending it, scanning it, dropping it to the floor or subjecting it to UV light.
This is why we ensure every fake ID we produce passes these tests. Before shipping away a fake ID, we put it through the ringer and make sure it holds up to scrutiny.
The credentials are stored within the magnetic strip, so our licenses will be readable by any scanner. The holograms also perfectly align with the card and the ink never fades away, making our fakes virtually indistinguishable from a real ID card.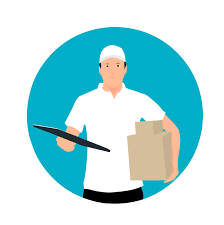 Scanning Applications
We leave no room for uncertainty and incompetence, not even with shipping. Our shipping speed is unparalleled. You no longer have to wait anxiously by the mailbox. Each fake ID is tested on applications like Show-Me ID, BCS.
Robust Fake ID Shipping
Your fake ID will be shipped to you quickly and discreetly so that you can spend more time partying and less time waiting. But if you are in a complete hurry to get to a party and enjoy all the booze, you can expedite the process even more for a small fee.
1. You Provide Us Credentials
Our order form collects your required information & payment for your single or group order.
2. We Make Your ID
One of our professional technician prints and laminates your ID on our modern templates & durable Polycarbonate.
3. Your ID Gets Shipped
We mail you a tracking number to track your fake id package. We use fast shipping option for additional cost.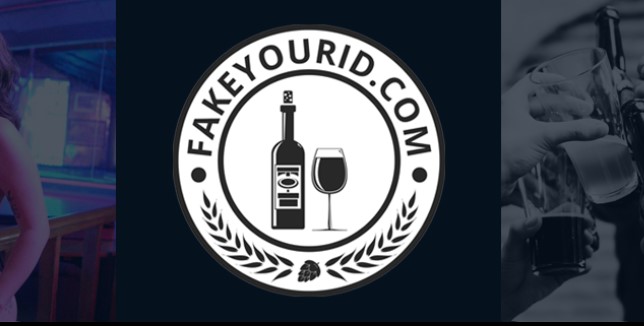 Our Approach to Fake ID Making
If you are worried about sharing your data, don't be! Any information you give us is completely encrypted and stored securely. Plus, all this information is destroyed as soon as your order has been processed.
Fakeyourid.com has been in business for more than five years, and in that time, we have provided exceptional fake IDs to tens of thousands of customers. The following testimonials are only a fragment of the many reviews we receive from satisfied customers.
We guarantee a high passing rate and accurate replication with the use of the latest technology. The best part is that we operate from an offshore country where we are free to use every resource and professional labor to create a fake ID and are not restricted by the law. Your authentic fake ID maker is just a click away.
"When I received my New York state driver's license, I was surprised at the incredible quality and attention to detail that went into this card. Every hologram and UV print was exactly where it should be and the background design looked exactly like the one on the real card. I've used it at 7 or 8 different liquor stores so far."
Jessica & Ron – Couple: Age 34 & 38
"I was skeptical paying with Crypto. Fakeyourid.com allows customers to pay with gift cards & other convenient methods. Buying your id is as easy as it gets."
Every five years or so, the government of each state in the United States attempts to improve the design and have their identification and driver's license cards. State officials comprehend the technology fake ID manufacturers now possess, and they aim to dishearten these manufacturers by producing identification that cannot be replicated. However, our printing facility and replication team is always one step ahead.
We don't limit ourselves to customers in the United States. Although shipping times will increase, international shipping is enabled on our order forms, and we service many countries and regions around the world. We have customers from Africa and Asia, not just Australia and Europe. We accept orders from clients all over the globe, but we conduct our business in English. We cooperate completely with each customer to ensure that proper communication is achieved, but we expect our customers to adapt to us as well. Our customer service agents cannot be expected to spend hours translating messages.
One quick Google search of our company's name and you will get thousands of results which reference our excellent products, our fast shipping times, and our impeccable customer service.
Although we advertise on certain platforms all over the internet, these positive reviews are a valuable word of mouth reference that satisfied customers to inform others who are looking for good fake IDs. Personal reviews also pick our reputation in two areas of the internet that we have not touched advertising, thus expanding the scope of our brand name.
Frequently Asked Questions
How do we disguise our fake ID packages?
After the cards are wrapped up and secured, they are not placed within regular shipping boxes or envelopes that can be purchased at a shipping store. Instead, depending on the number of cards ordered, they are placed within a jewelry box, bracelet box, smartphone box, a shoebox, or any other containers meant for larger items.
What type of ID cards do we make?
There are two types of cards in circulation in the United States: Real ID cards and non-real ID-compliant cards. The real IDs are the latest versions of state-issued cards added security features. Each type of card requires its own set of features, so we developed individual teams to produce each card. As of 2023, we currently produce IDs and driver's licenses for 44 out of 50 states.
Do you express ship the ids?
The second shipping method is express shipping. If shipping to the United States, this method will add $75 to your total. If you're shipping to another county, then the express shipping price will increase. Please contact our customer service agents through our contact page if you have questions regarding the speed and cost of shipping to your area.
How does your package look like?
In certain orders, we will add cheap but heavy objects to the shipping container. This method of disguise is done to add to the illusion that a different product is inside. Then, we add documentation on the outside of each package, so it doesn't have to be opened.
Do we make real ID compliant licenses?
Real IDs are the newest cards to appear in the United States, and the country is currently working towards transitioning all citizens to use Real IDs. Slowly we plan to phase out all non-real IDs out of production. Within one or two years, the real IDs will be the new standard, and we will prepare for the next wave of improved state-issued cards.
How fast do we ship your IDs?
The first method is the standard method sent through government-enforced mail. This method is more volatile and will take longer. If shipping to the United States, it will take your package at least five days to arrive. If shipping to a different country, the shipping time depends on the speed of customs and your country's mail service.
BITCOIN
We accept Bitcoin & BCH for convenience. These are private and secure payment options to avoid exposing financial information.
AMAZON GIFT CARDS
Buying fake id with Amazon gift cards is easy. All you need to do is read our instructions page and provide us with a physical Amazon gift card code.
CREDIT/DEBIT CARDS
We do not accept Credit or Debit cards directly. By reading our instructions page you can pay using your Credit or Debit card by buying various forms of Gift cards.