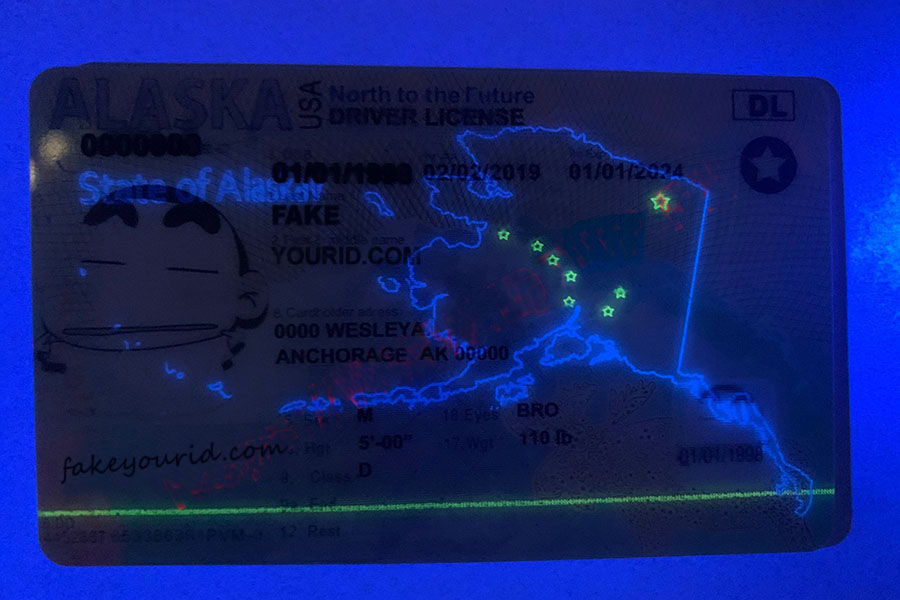 Pros of Our Alaska ID
There are plenty of fake IDs under the sun. But not all of them deserve to be under the sun. No, literally. We're talking UV features here. And Alaska's ID has some pretty noticeable ones that often get messed up badly.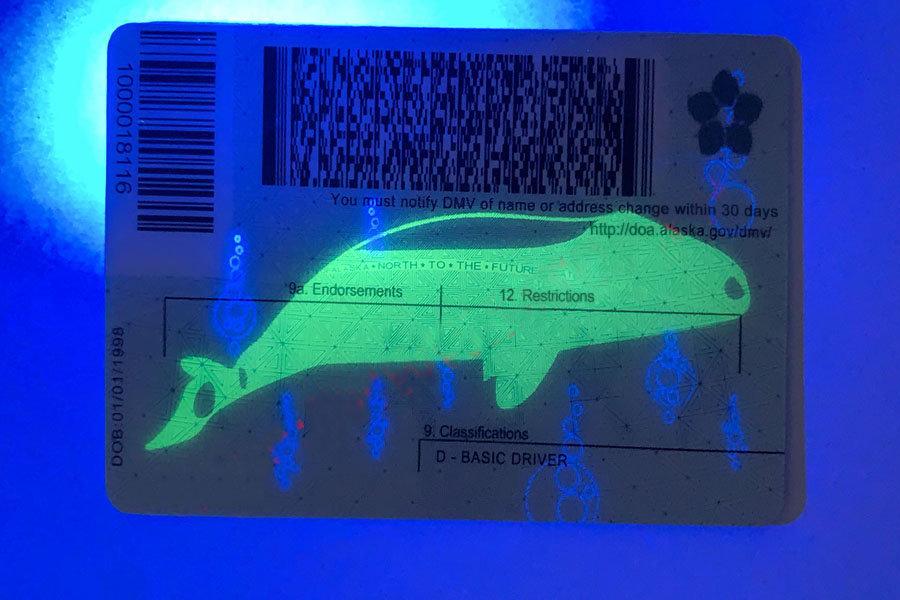 Why Should You Get One?
As far as fake IDs go, Alaska holds a pretty big monopoly. People that live in Alaska have no other neighboring states to get fake IDs from. Their only options are fake Canadian IDs or in state Alaskan IDs. And unless they can fake their accents too, many just opt for the latter option.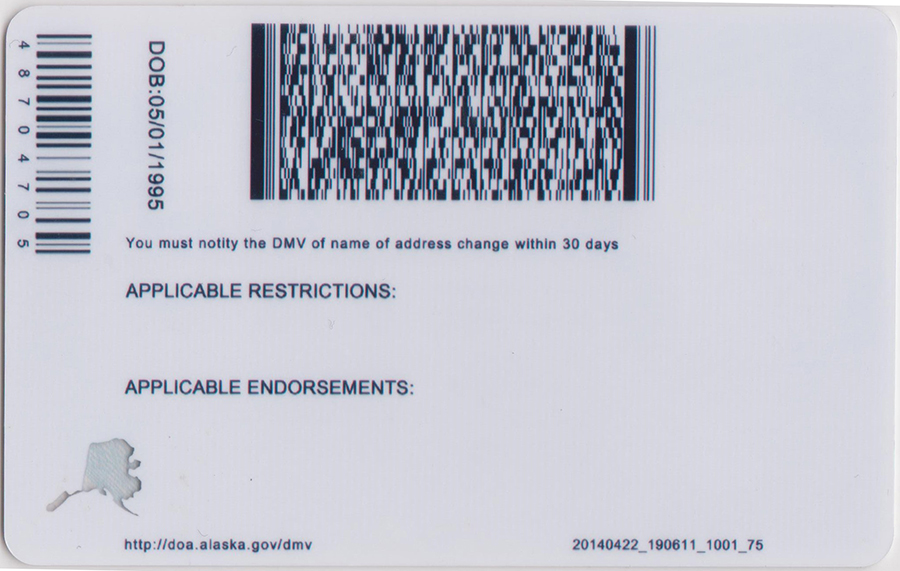 Works in Other States
In the rest of the US, they're a good option to go under the radar. With such popularity, these IDs are very sought after by a lot of people. Fake ID vendors pretty much make bank on their Alaskan IDs.
PERSONALIZED FEATURES

The scannable Alaska id from Fakeyourid comes with a raise Alaska outline and bright holograms that resembles the iconic landscapes of state. The photo of the person is printed in multiple locations on the id. We give you the option to enter a 7-digit number for your driver's license or to let our generating software make up one fo you.
MULTIPLE UV FEATURES
The state map & text are variably printed using ultraviolet inks. These illuminate under examination of a blacklight source.
GRAPHIC FEATURES
The illustration of the state mountain Denali & state animal such as Moose represent the relevant features of the state.
TEMPLATE FEATURES
The tri-color whale and state flower represent the natural landscapes of Alaska.