Description
As chill as the people of North Carolina may be, there's no escaping a good 'ol bout of fake ID sin. You'd imagine it'd be for something a bit more nefarious than downing drinks, but it is used for something as trying to hook up online by carrying a fake badge.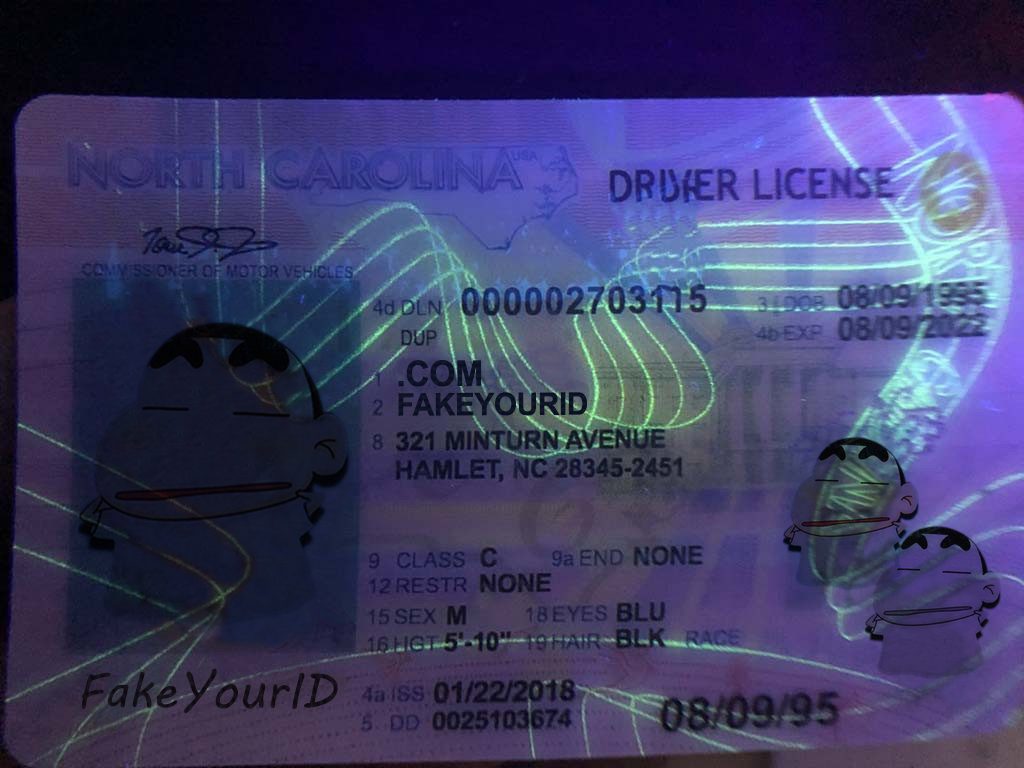 Pros of Our North Carolina ID
Aside from a few basic security features, the North Carolina ID doesn't bring in any big guns. Hence, it is good for states like Virginia, Nashville, and Delaware. More importantly, it has also been used inside the state with good odds.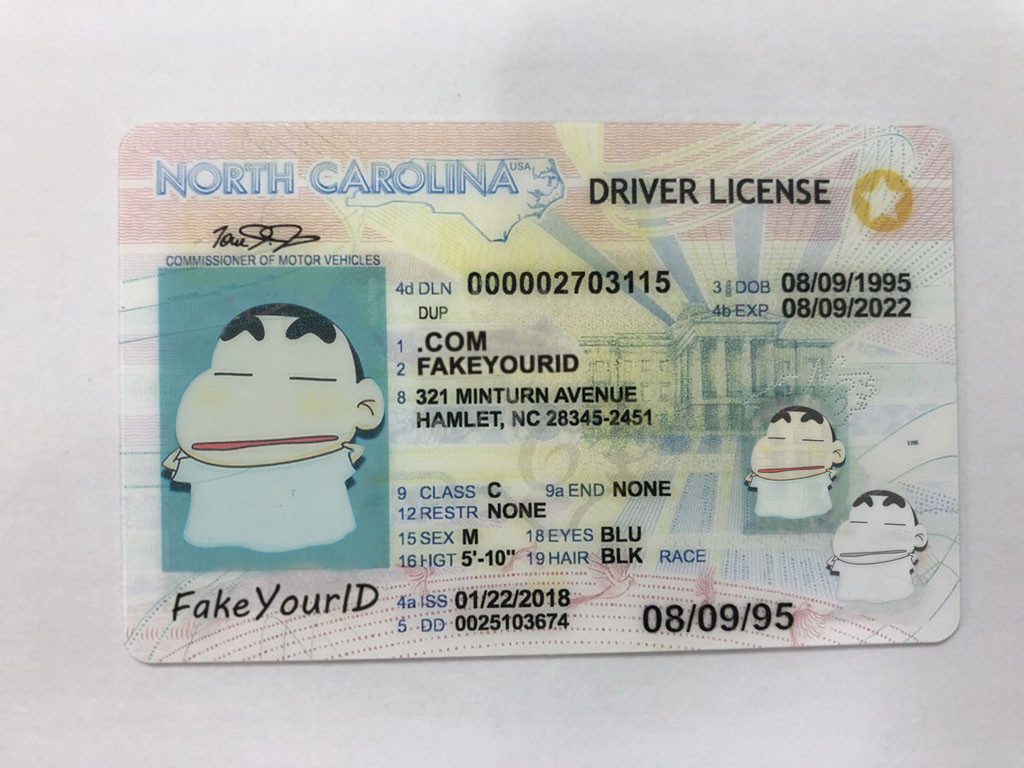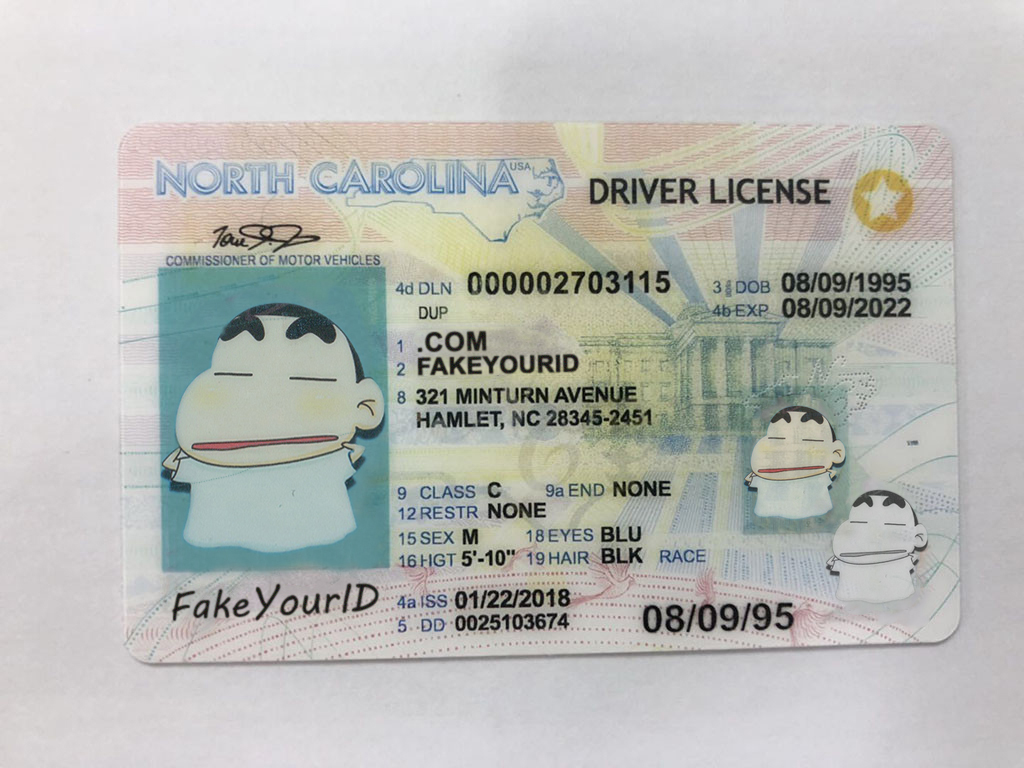 Why Should You Get One?
Because it works and our technicians work harder to ensure color matching. More specifically, it has to do with the vibrancy of the colors. Some colors, blues and yellows in particular, come off a bit washed and dull when they need to pop out more.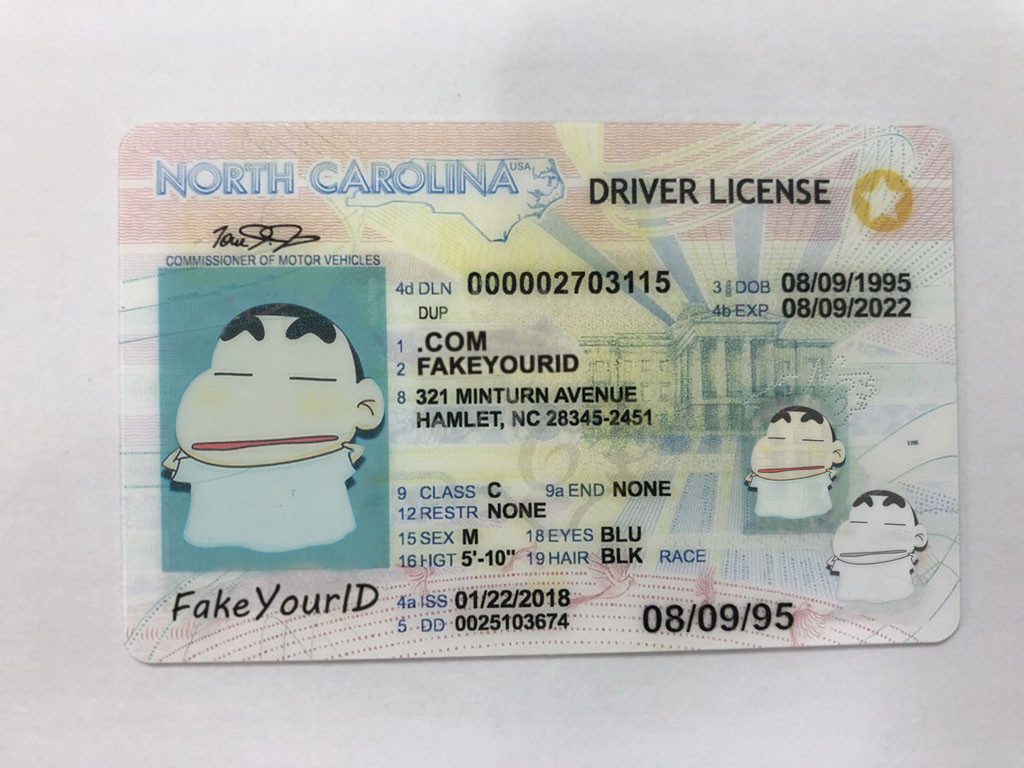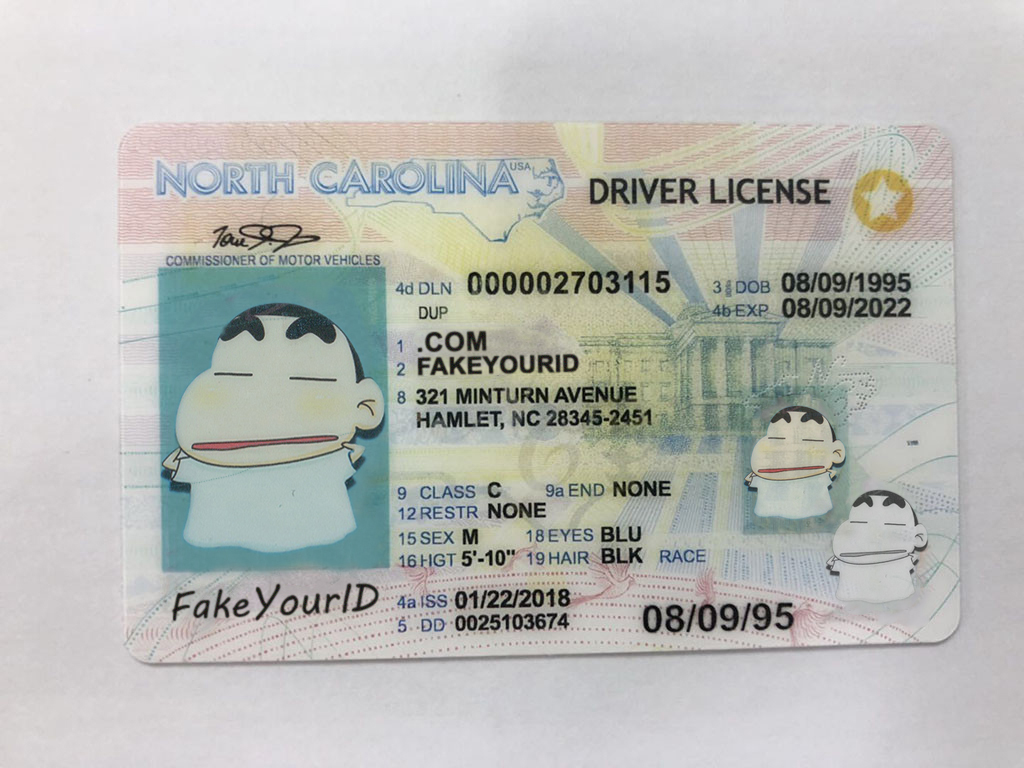 The Real Feel
Feel is a pretty important part of faking IDs. If it wasn't, you wouldn't have bouncers trying to bend and twist your IDs. With lower quality fakes, you can expect them to be fairly stiff. That is a dead giveaway as soon as the ID is held or bent in anyone's hand.
PERSONALIZED FEATURES

The scannable North Carolina id from Fakeyourid comes with a real id symbol, custom credentials. We use the Guilloche technique to assemble micro-printed parts on the background of your NC fake ids. North Carolina IDs tend to fare well on the "fakeability" spectrum – that is, unless the vendors slip up with common issues.
SCANNABLE FEATURES
Multiple credentials of this license are printed using the engraving technique. We also ensure Polycarbonate for NC ids is a must.
HOLOGRAPHIC FEATURES
The id has overlay on both sides. There is a perforation of the state initials which can be lit just like the a real license issued by the DMV.
TEMPLATE FEATURES
The Capitol & other graphics represent the iconic North Carolina's symbols.