Description
Usually, people might tell you to steer clear of Nevada fake ids, but they are a good option if you are thinking of taking a trip down to Cali. They also look pretty sweet.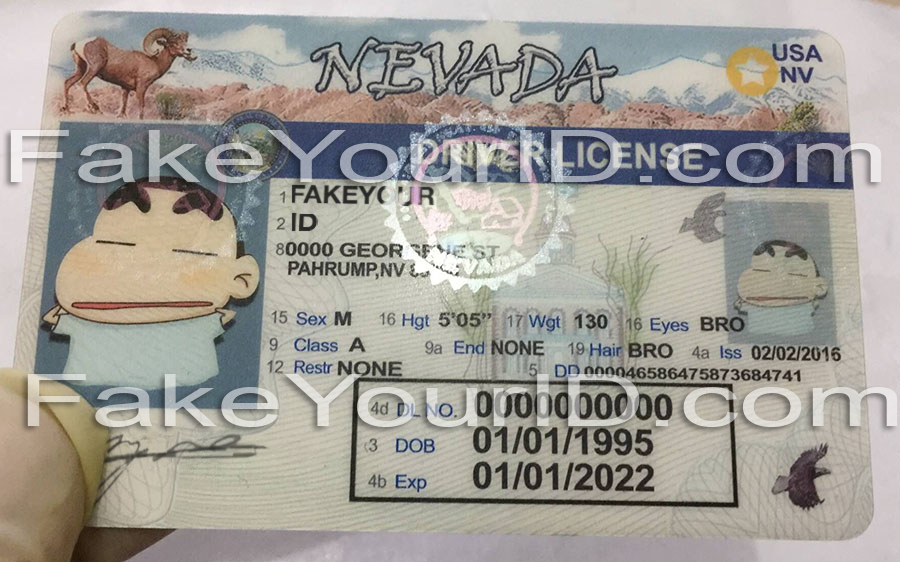 Pros of Our Nevada ID
On a lot of IDs, the info is surrounded by a line box. It isn't really a security feature so much as it is a basic template element. Despite this, so many vendors don't even make the minimum effort to get it right. That's why some fakes from Lost Identification don't have any boxes where there should be.
Why Should You Get One?
You can't get away in the city of sin without sinning a little. Being a faker is a good enough sin to get a streak going in Nevada. There have been crimes, big and small, all tied down to fakes in Nevada's own backyard.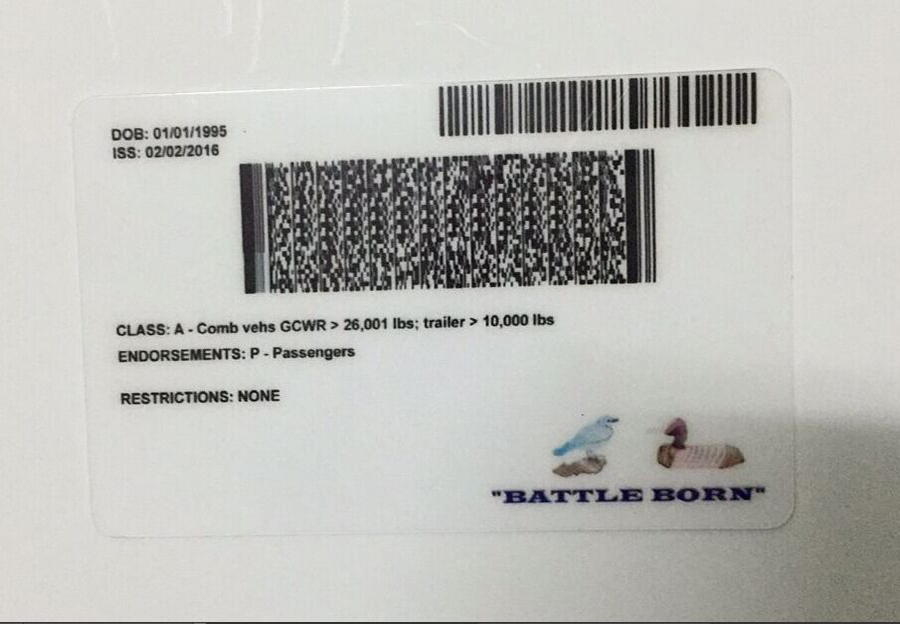 Microprinting Texture
IDs can have different finishes depending on the state. On Nevada's state IDs, the feel tends to be slippery and glossy. However, a lot of the fakes just don't accomplish this and just end up going for a very noticeable matte finish.
PERSONALIZED FEATURES

The scannable Nevada id from Fakeyourid comes with a real license number, id star and a scannable magnetic stripe with encoded information of the person.
SCANNABLE FEATURES
Nevada sits at the top of the list for states with the most fake IDs sold. Its fakes are used by people looking to visit neighboring states, especially around California. They are also an essential when it comes to building a collection or even just something to pimp out your wallet. That signals good sales for just about every fake ID vendor out there.
HOLOGRAPHIC FEATURES
The State Seal in three different positions is in holographic overlay. The laminated coating gives our Nevada id the ability to have different color variations just like a real id.
TEMPLATE FEATURES
Most iconic symbols of the state include Bald Eagles, Capitol & the Sierra Nevada mountain range.