Description
Wyoming might not have a star-studded list of neighboring states, but they are far from duds. The Wyoming fake ID will let you party it up in states like Colorado, Idaho, Montana, Nebraska, South Dakota, and Utah.
| | |
| --- | --- |
| 2-5 IDS | 10% DISCOUNT |
| 5-10+ IDS | 25% DISCOUNT |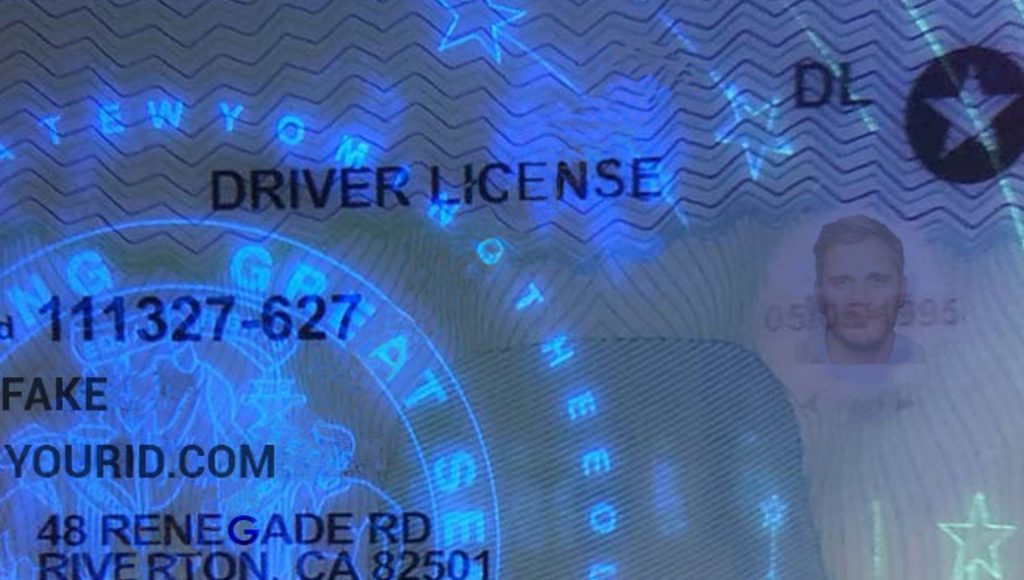 Pros of Our Wyoming ID
The state is also the second sparsely populated, so a lot of bouncers don't even see these IDs. Besides, the ID isn't that hard to fake, so your passing rate tends to be pretty sweet most of the time.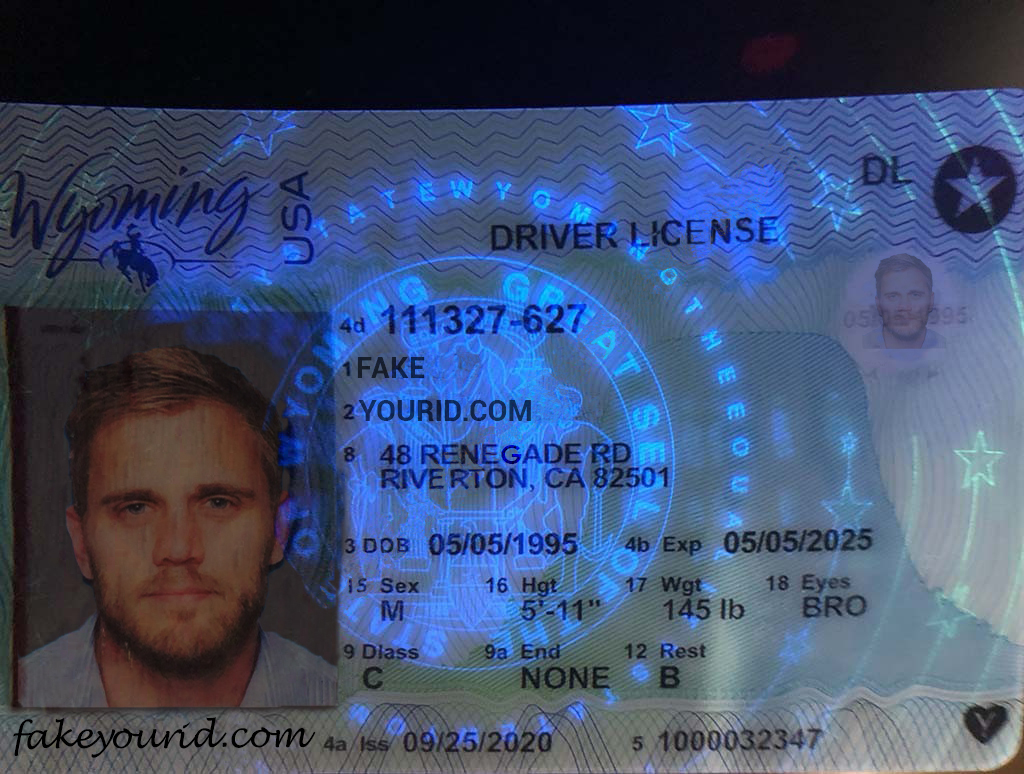 Why Should You Get One?
Lamination is always a job that requires special attention if you want to capture the feel of an actual ID. If you have ever gotten an ID with lamination that's just slapped together, you know what a sloppy job feels like. In some Wyoming fake licenses, it's so bad that you can feel where certain spots are thicker and thinner instead of being even throughout.
No Bubbles
Uneven layers aren't the only problem plaguing lamination. You can have fakes with literal bubbles where the lamination meets the ID. It's an instant signal that your ID is faked when you have that kind of pimply textured lamination.
PERSONALIZED FEATURES

The scannable Wyoming id from Fakeyourid comes with a digitized license number. We use 2D encoding for credentials and creating personalized signatures on our cards.
SCANNABLE FEATURES
The id uses seal of Wyoming in the middle as a UV feature. It also comes with a back UV feature.
HOLOGRAPHIC FEATURES
The state seal & iconic symbols of Wyoming serves as hologram.
TEMPLATE FEATURES
The skyline of Wyoming is a figure on the id. Despite its looks, there's a lot to Wyoming fakes that isn't really touched on. Not only are they largely risk-free, but they are a relatively safe option for those Middle America states. It's not hard to imagine why that's good for sales.