Description
Fake IDs aren't really a hot-button issue in Minnesota like you would think. It's not just generic big-name clubs or run-of-the-mill bars. You can also find neat craft places, hidden low-key bars, and generally cool places to have a little fun while you drink.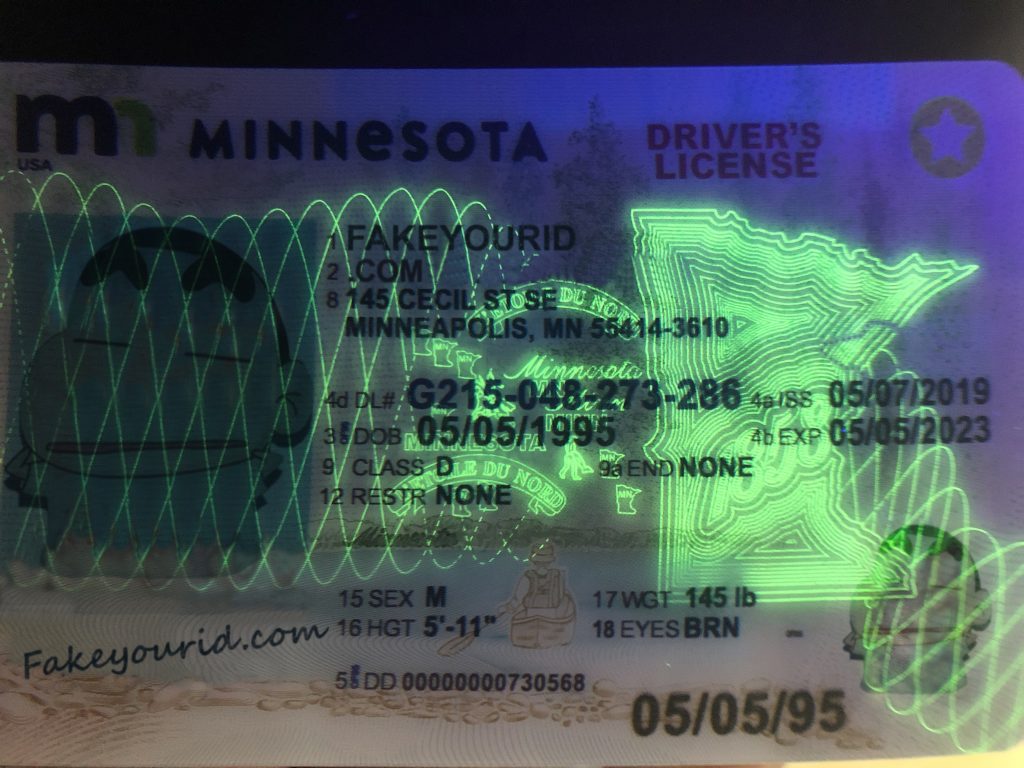 Pros of Our Minnesota ID
Minnesota IDs have two things going for them: their subtlety and their access levels. The state is surrounded by other midwestern states, which opens it up for a lot of people. Plus, the fact that it isn't used that often gives it a substantial hit rate.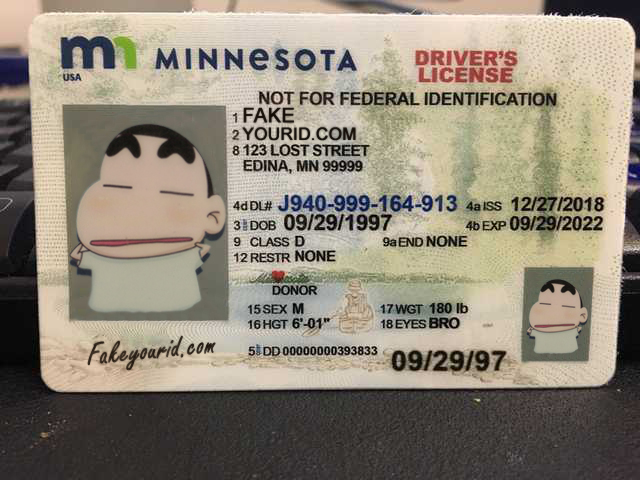 Why Should You Get One?
Material is one of the more important aspects of a good fake. If a bouncer can hold your fake in their hands and feel "right," that's usually a good first step. However, some Minnesota fake IDs drop the ball so hard that they have stuff like their lamination fraying at the edges.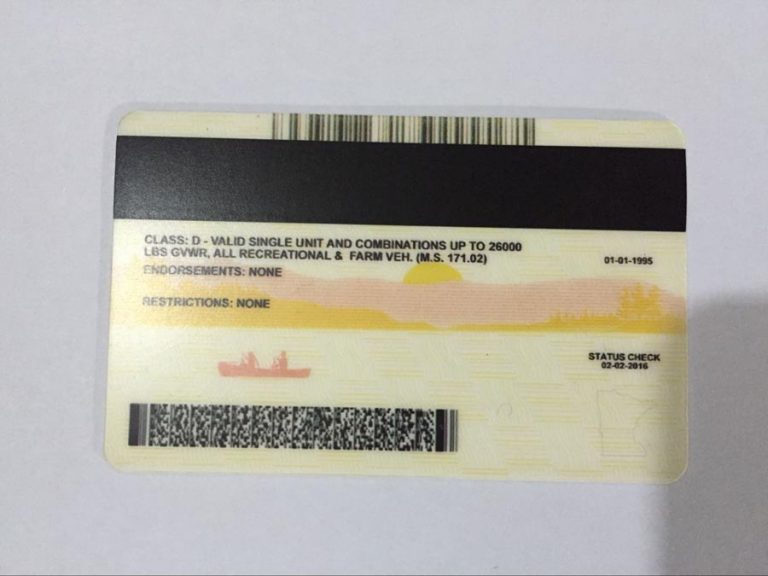 Color Matching
Getting the right shades of a color is hard work in itself, but when you manage to use the wrong color entirely, that's when you are begging to get caught. For some Minnesota fakes, that means substituting the blue background for a totally off-looking grey.
PERSONALIZED FEATURES

The scannable Minnesota id from Fakeyourid comes with a free duplicate & driving license number with 12 digits and a letter.
SCANNABLE FEATURES
Ultraviolet images of the state seal followed up to the person's photo. The laser engraving in the shape of a Blue pike.
HOLOGRAPHIC FEATURES
Some parts of the license use overlay and are laminated with holograms of state id.
TEMPLATE FEATURES
The overall landscape in the background indicates the natural scenery & fishing habits of Minnesota.