Description
For all its faults, the Louisiana fake ID is surprisingly viable. It is easy to fake and very rarely botched. It is also preferred by users from the state of Texas, especially during the big state events out there.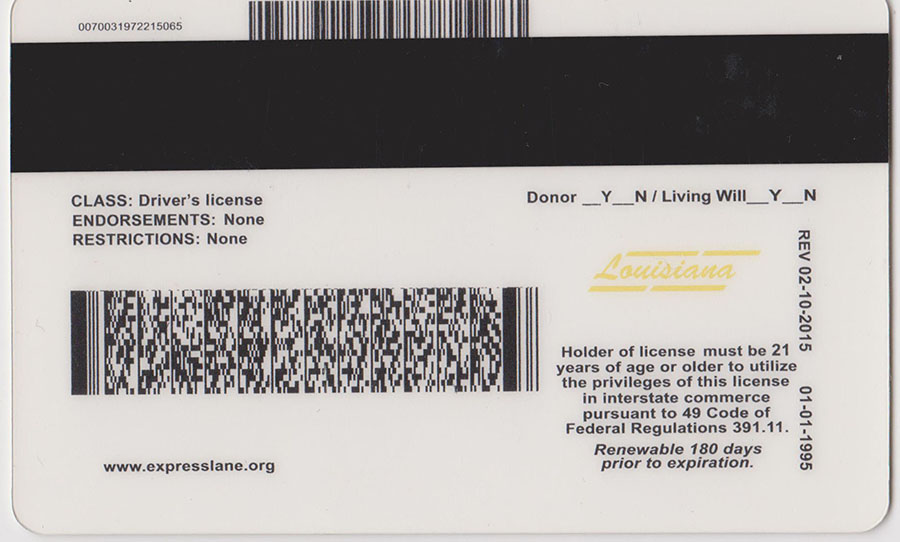 Pros of Our Louisiana ID
Printing jobs can have their own share of troubles, depending on who's in charge of doing them. If you go for a more "affordable" fake ID vendors, it's not unusual to run into the problem of weird colors on top of your printed text.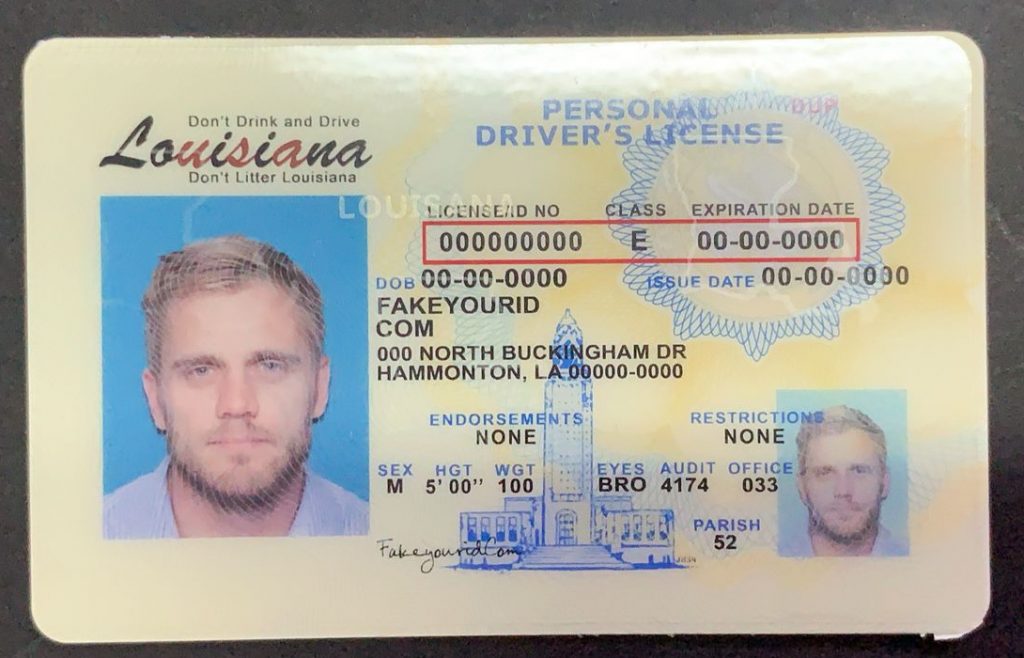 Why Should You Get One?
Louisiana fakes remain popular for a few different reasons. For one, the template doesn't pose much of a challenge. Aside from basic microprinting and one UV hologram, there's not a lot going on this state ID. It makes it simple to fake it.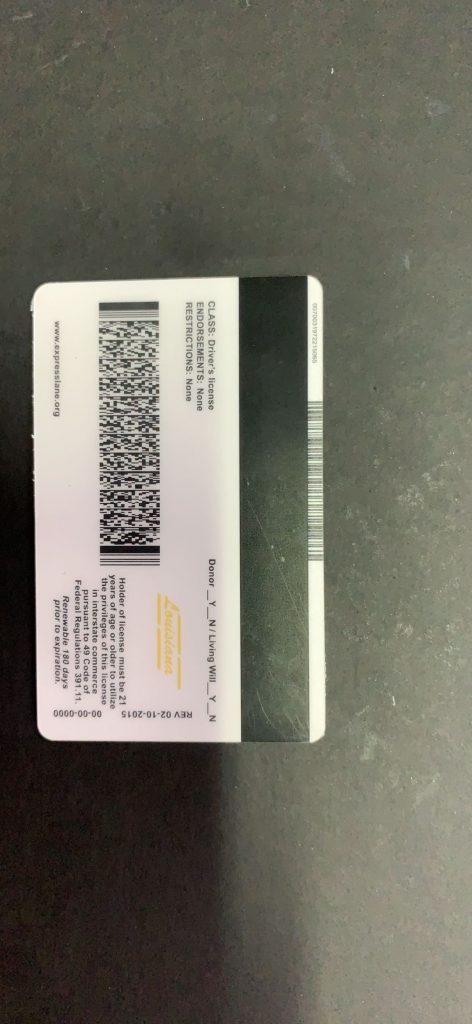 Loaded With Features
Louisiana state IDs have an almost circular pattern of yellow on the front. This serves as a backdrop for the rest of the info to sit on. The problem comes when that color tends to be a few shades too light, which sticks out prominently.
PERSONALIZED FEATURES

The scannable Louisiana id from Fakeyourid comes with a driver's license number of nine digits. The iconic state Capitol & symbols make up for the state's graphical representation.
SCANNABLE FEATURES
We use a metallic magnetic stripe on the back to encode Lousiana's specific information for the person. It maybe used to scan using different applications.
LASER MONOCHROME PRINTING
The state motto & outline are printed in ultraviolet ink. They illuminate under uv light.
OPTICALLY VARIABLE DEVICE
The feature is unique and unveiled by the DMV to curb counterfeit ids. We replicate it using our OVD technology.