Description
True to its southern stereotypes, South Carolina has seen some fake IDs being touted around. Mostly being used to buy booze or cigs.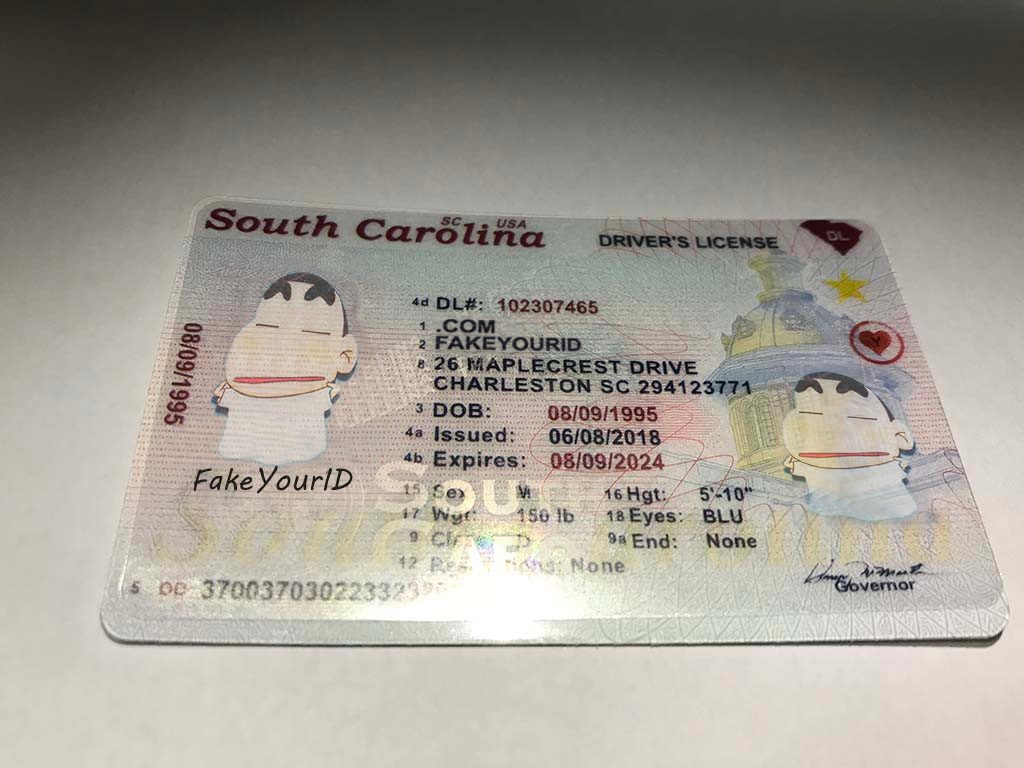 Pros of Our South Carolina ID
South Carolina IDs are a good bet, whether you are hankering to go down to Florida, Tennessee, Georgia, or even its sister state, North Carolina. Just be sure to keep that southern drawl up.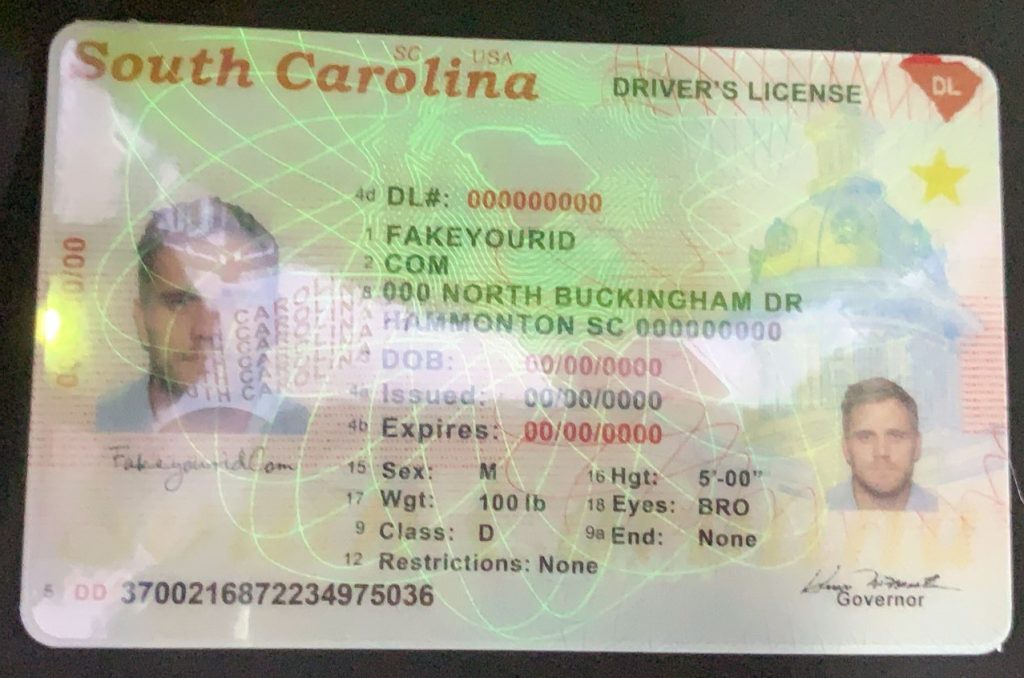 Why Should You Get One?
Getting the right font style and color is important but so is the size. If the words look a bit bigger or smaller than they should be, that's a cause for concern. That is the case with fakes that end up making the font look like it's been shrinking out in the cold.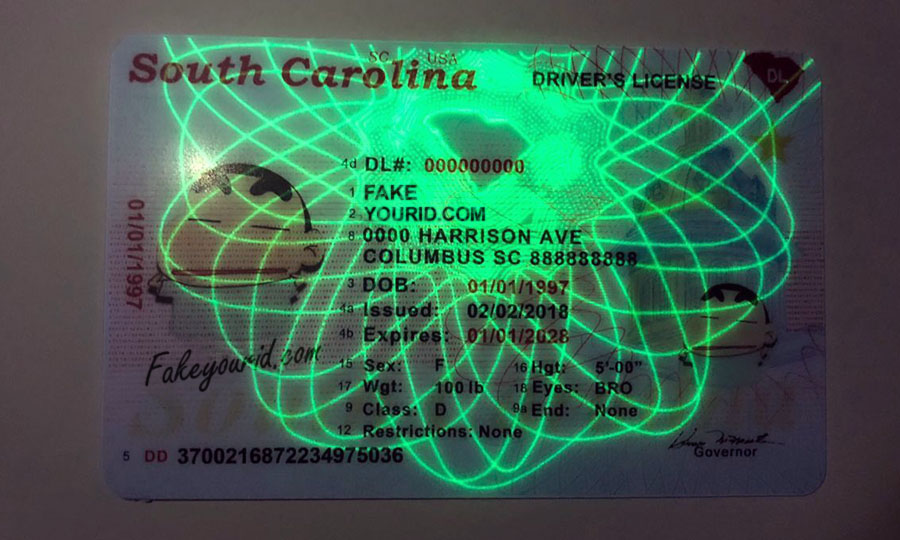 Enterprise Lamination
Bad lamination is always something that can pop out when you're looking for discrepancies. In SC fake IDs, this happens when the lamination on the sides is too uneven. As a result, there will be a little too much on one side than the other, which can ruin things.
PERSONALIZED FEATURES

The scannable South Carolina id from Fakeyourid comes with a free duplicate, accurate thickness & real dimensions of a South Carolina driver's license as issued by the DMV.
SCANNABLE FEATURES
Our SC id comes with a readable code and can pass any scanner. Bigger bars and clubs will have their dedicated bouncers and staff for checking out IDs, whereas the smaller bars and speakeasies just have that one person working the drinks.
HOLOGRAPHIC FEATURES
The South Carolina outline is in overlay and the laminated hologram.
TEMPLATE FEATURES
The SC Capitol & palm tree are the only iconic symbols of the state with graphical features of this id.